Oberwilerstrasse 68, Binningen
Welcome to the
CITY OF BASEL
Basel is one of the important cities of Switzerland. One of Switzerland's underrated tourist destinations, Basel has a beautiful medieval old town centre, a vibrant Carnival, and several world class art museums built by architects like Renzo Piano, Mario Botta and Herzog & De Meuron. Basel is also rich in architecture old and new, with a Romanesque Münster (cathedral), a Renaissance Rathaus (town hall), and various examples of high quality contemporary architecture, including more buildings by Herzog & De Meuron, Richard Meier, Diener & Diener, and various others.
Located in the Dreiländereck (three countries' corner), Basel is a gateway to the Swiss Jura mountains and nearby cities of Zürich and Lucerne, as well as the neighbouring French region of Alsace and the German Black Forest. If interested in a trip to the country side visit Sissach a nice little town about 20 minutes from Basel. There are a number of things to see and do if you have a few days to spend.
The town of Basel lies in the north-western corner of Switzerland. The town shares borders with France and Germany and is the heart of this tri-national region – the Dreiländereck (three countries' corner). Besides its own attractions it can serve as a good entry point to the Alsace, Black Forest regions or the canton of Basel-Land. The Rhine curves through the city and divides the town into two parts. Situated on the south and west bank is Grossbasel (Great Basel) with the medieval old town at its center. Kleinbasel (Little Basel), featuring much of the night-life, is on the north bank.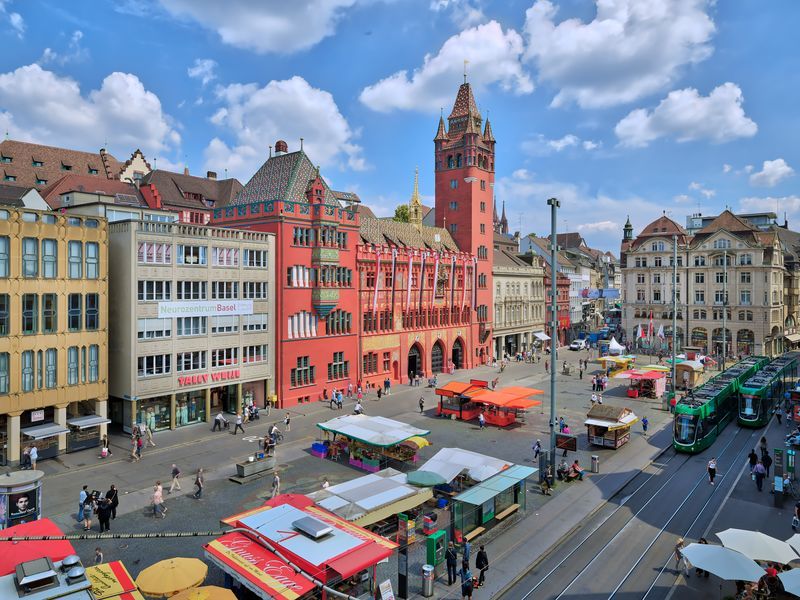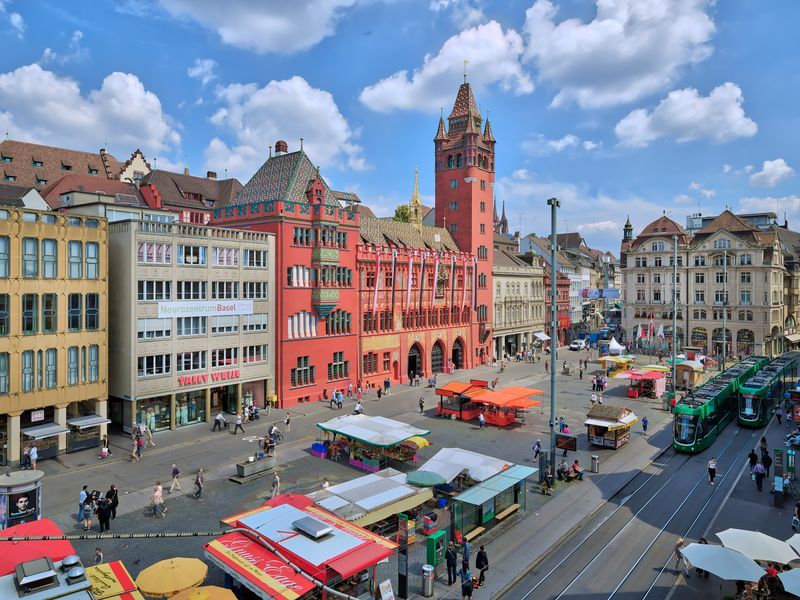 AMAZING
SIGHTSEEING OF BASEL